What Is ISO 45001?
Published in 2018 by the International Organization for Standardization, ISO 45001 describes the requirements for an Occupational Health and Safety (OH&S) Management System. It's the world's first international standard to address this topic.
Statistics compiled by the International Labour Organization tell a depressing story: worldwide, there are almost 2.8 million work-related deaths every year. In addition to the suffering caused to employees and their families, business owners are impacted by the enormous costs associated with the loss of skilled and experienced staff, absenteeism, rising insurance premiums, new recruitment drives, and staff training programs. ISO 45001 is designed to mitigate these concerns by providing a robust framework that:
Increases workplace safety, including safer working conditions and improved sanitation
Boosts employee morale and organizational health
Eliminates hazards and gives managers the tools needed to proactively identify and manage risk
Fulfils legal requirements and helps improve regulatory compliance
This video by the British Standards Institution introduces ISO 45001 and sheds light on some of the standard's many benefits.
Who Can Implement ISO 45001?
The ISO 45001 standard is applicable to all organizations, regardless of size, industry or location. Just about any organization can set up an ISO 45001 system.
When getting started, it's crucial to get support and commitment from top management (that's why it's important to provide management training early on). These are the people who'll "sell" the implementation project to other company staff and, as far as possible, generate employee buy-in and dispel doubts or uncertainties. Everyone in the organization needs to get involved. Designate roles, responsibilities and timescales. Staff at all levels must be made to feel like participants.
Set up an implementation team to manage the project, and kick things off with a gap analysis to determine how your existing system compares with ISO 45001 requirements.
The Benefits of ISO 45001
The most obvious benefit of ISO 45001 is the reduction of workplace fatalities, injuries and illnesses. According to the Bureau of Labor Statistics, there were 5,190 fatal work injuries in the US in 2021, just over 15% of which were attributed to falls, slips, and trips; an almost equal number was due to exposure to harmful substances or environments. Transportation incidents accounted for more than 40% of all workplace deaths.
Every day, thousands of lives are lost due to work accidents or fatal diseases linked to work activities. These are deaths that could and should have been prevented, and must be in the future. ISO 45001 aims to help organizations do just that.
International Organization for Standardization
Improved employee satisfaction is another benefit that organizations accrue when implementing ISO 45001. Clean, safe, and sanitary work environments boost employee morale and motivation (which lead to increased productivity and better staff retention), and provide a platform for better mental health and well being.
On the subject of mental health, ISO 45001 explicitly requires that psychosocial hazards be addressed and mitigated. These include factors such as employee workload and work hours, as well as workplace bullying and intimidation.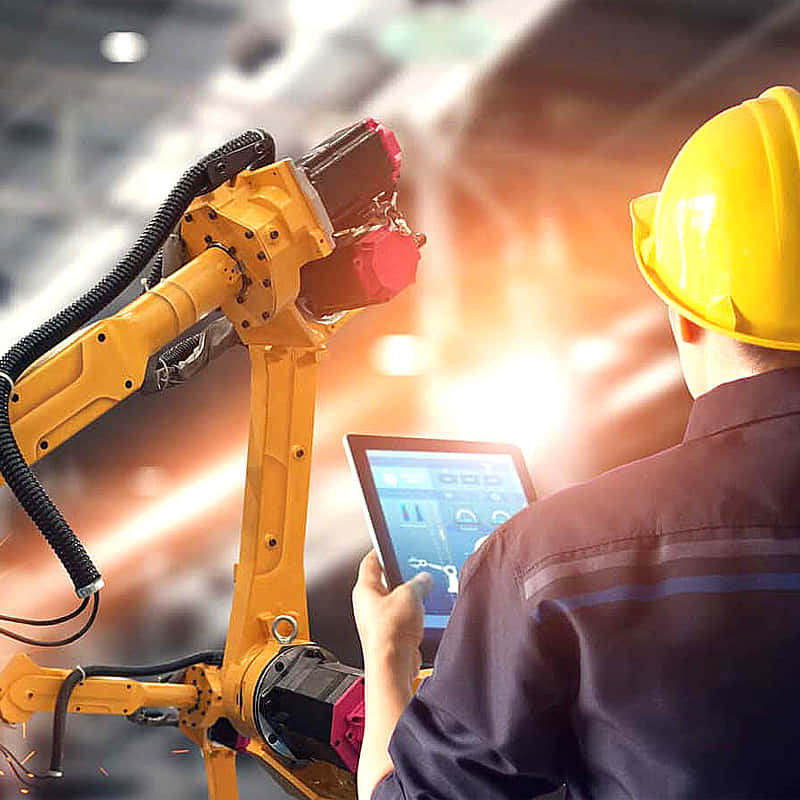 Another benefit of ISO 45001 concerns insurance. In a safe working environment, insurance premiums are likely to be lower due to the decreased risk of employees filing claims for work-related injuries. Equally, a safe environment will see fewer damages to equipment and less wastage.
ISO 45001 Certification
Certification to ISO 45001 isn't mandatory and in 2018 the International Organization for Standardization predicted that "just a few (organizations) will want the extra recognition that comes with certification." But they were wrong. Very wrong.
The following charts show the number of worldwide ISO certifications for the years 2018 thru 2021. The blue chart shows the numbers for ISO 9001. The green chart represents ISO 14001, the orange chart shows the number of certifications for ISO 45001.
While the number of certifications for ISO 9001 and ISO 14001 has grown steadily during the years under review, the numbers for ISO 45001 have rocketed from just over 10,000 to almost 300,000.
2018: 878,664
2019: 883,521
2020: 916,842
2021: 1,077,884
2018: 307,059
2019: 312,580
2020: 348,218
2021: 420,433
2018: 11,952
2019: 38,654
2020: 190,429
2021: 294,420
This rapid growth is perhaps not too surprising. Contrary to what ISO predicted in 2018, organizations value the cachet that certification brings and take pride in displaying their certificates on corporate stationery, websites, signage, etc. It's a mark of prestige that customers appreciate and rival organizations envy.
Conclusion
Since its introduction in 2018, ISO 45001 has been embraced enthusiastically by businesses worldwide and is now one of the most popular standards published by the International Organization for Standardization. While there are no requirements to implement ISO 45001 alongside other management standards, its high-level structure and close relationship to ISO 14001 make it the natural choice for an integrated EHS (Environmental Health & Safety) system.
ISO 45001 training solutions typically include online courses, classroom-based learning at local colleges, and in-house tuition provided by experienced consultants. Topics range from broad overviews to more-focused training aimed at top management and internal auditors.